Download our order & pay app!
Why queue at the bar when you can order & pay from the comfort of your booth or table?
Using the MyPub app is simple, once you have completed your order a member of our team will deliver your order to your table!
We recommend downloading the app prior to your visit to make ordering in our venue even quicker.
App Update - October 2021
If you already have our app, we just want to let you know that we have added some additions to make it even more secure.
These additions will prompt you to sign in to the app in order to re-authenticate your login. You will then be sent a one-time passcode to your email address which you will need to enter before making a purchase. Once the code is entered then you will be able to make your purchases as normal.
The security of our apps and your data is our key priority. Happy ordering!
Data Safety
To help you stay safe online, please remember:
Keep your device software & apps up to date.

Use different, secure passwords for all online accounts.

Do not open emails or attachments if you have any questions on the source of the email.

Make sure you know who you are dealing with before disclosing any personal information online.

Always check links before clicking on them - you can do this by hovering over the link to see whether the source is recognisable. Do not click any link if you are unsure.

The ICO has very helpful information on its website, including a page dedicated to online safety.
How it works
Open the App Store on your Smartphone and search for "My Pub".
Download the app and follow the instructions to create your account.
Check out our menus
Our menus have been split into easy to navigate sections. Once you have found something you like, simply add it to your basket**.
How easy is that?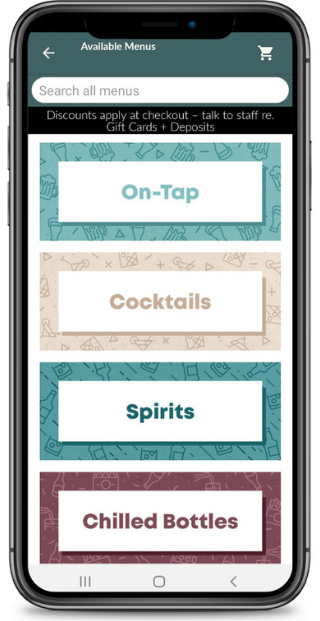 Confirm your order
Once you are happy with everything in your basket**, add your table number and click confirm order!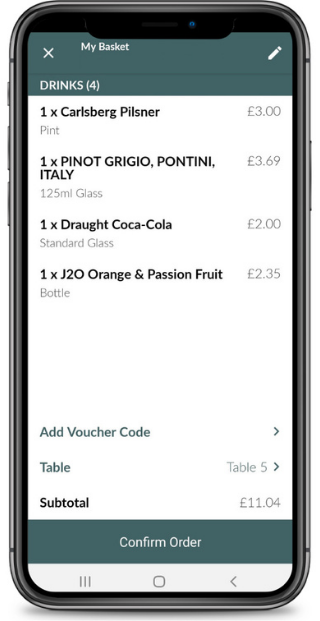 Time to pay
Now that you are ready to pay, it's a simple case of adding your credit/debit card details, Apple Pay or Google Pay! That's it, time to sit back and relax, your order will be with you shortly.